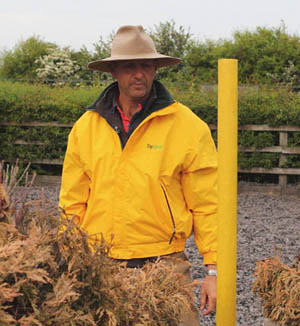 Things are in full swing at the yard since I last wrote. The older horses are on with their core fitness work and are hill trotting, and I'm busy trying to consolidate their flatwork. All the horses have started jumping and so there has been much squealing and frolicking in the school which is nice to see as it's good to know they enjoy jumping!
Yesterday I took some of the young horses out show jumping. I was expecting some rather wild behaviour and was pleasantly surprised at how well they all behaved given how green some of them are, as they've not done that much – JJ jumped particularly well, as did Sooty but none of them disgraced themselves. Timmy and Robbie tried hard and Minty got back in to the groove by the end of the session. Mary and Darian were out on Clover which was good to see and they both got on well. Although it was a bitterly cold day it was good to get out and about and it definitely brings the horses on, taking them away from home to jump and experience different things.
This week, weather permitting, we start cross country schooling with the young horses at our local venue, Swaycliffe. I will update you shortly and I hope there won't be too much excitement to report.
Cheers,
Bill
Posted 31st January