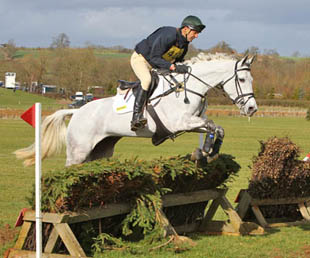 Well today has been a busy day for Team Levett at Aston. I'm particularly thrilled that Issy and Darian both had a really good day. Issy was riding Bob for the first time and I was really pleased with how she rode him, especially cross country. Darian also had a great day going double clear and looking very much in the groove and if she has started the season building on what she achieved last season – so a good day for the guys.
My day was OK, a solid day at the office. I had Robbie, Timmy, Lala and Minty and all went fine. Lala did the best test of my four although Jenny was the dressage diva on the day with Patch. Lala and Timmy went on to jump double clears which was pleasing given Lala is a new ride for me (she came 6th) and this was Timmy's first ever event.
It was nice that Alex, Timmy and Minty's owner, was there to watch and see Timmy's first event. Minty and Robbie were a bit greener today; Minty is an anxious character and so I was expecting her to be a bit tense at her first event. Robbie is still only just five so I'm sure he will come.
So all in all a good day. Tomorrow it's a day of working horses at home and teaching. Let's hope the threatened cold and wet weather stays away!
Cheers,
Bill
Posted 3rd March