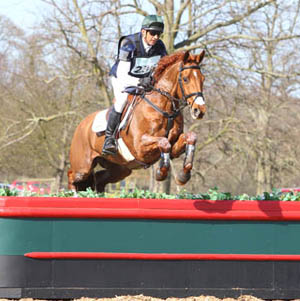 It's been a beautiful spring day today at Belton today, a real contrast to yesterday weather wise. In summary I've had a good day but no prizes! All the horses jumped well and I feel on track for my goals with each horse.
I couldn't jump a clear round to save my life in the show jumping, with the second fence being my nemesis as I had it down on all three horses (Hipp, Ricky and Coco). I was particularly pleased with Hipp who was much more relaxed than at Gatcombe in the show jumping and he was unlucky to have a rail. Coco and Ricky were not my best rounds, I've ridden better but I learnt more about how I want to ride them next time out at Burnham Market.
All three horses went really well cross country. It was a tough track and I was thrilled with Ricky and Hipp in particular for different reasons. Ricky is still getting established at this level and he was confident, staying straight and true on his lines. Hipp who's an old pro was really confident and relaxed and gave me one of my best ever rides which was great. Coco was also very good bar one blip at fence 11 (where he also had a blip last year) – frustrating but it was a good wake up call. He's such an intelligent horse I wonder if he remembered it – a naughty moment and I shall be practicing this type of fence!
So all in all a good educational day at the office.
Cheers,
Bill
Posted 1st April