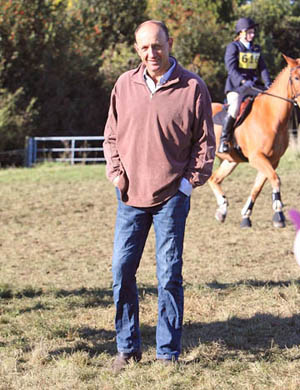 It's been a long but productive day at Burnham Market. Sooty, Coco, Hipp and Ricky were all doing their dressage and it meant for a crazily early start but such is life and I cannot complain as Jenny has just done a 72 hour trip to India which sounds like a complete killer in terms of sleep deprivation!
Anyway back to Burnham Market. Sooty was first up doing his first CIC** and he tried really hard scoring a respectable 44 to be in 3rd place overnight which is great as he is still getting established at this level.
Ricky was next and he tried hard overall, doing a better test than at Belton. He scored 51.1 in the 3 star to be in 7th overnight, with a few little mistakes that would have cost him dear. He is improving and I was most pleased with how much more relaxed he was than at Belton and more rideable.
Hipp then went next and although he gave me better work than at Belton I was surprised at how tense he was which was frustrating. He scored 45.9 to lie third in his section overnight but I was hoping for better.
Coco was last of the day and again I felt did a much better test than at Belton but I didn't score as well as I'd hoped – work still to be done on the ringcraft and getting his frame longer and nose consistently 'out' but he was very rideable so that was all good. He is lying second in his section overnight on a 47.6.
Alfie is not on until Saturday and it will be a big test for him stepping up to the advanced.
Tomorrow will be about giving the horses some exercise as none of them are competing, and getting my head around all of the courses ready for another busy day on Saturday. I'm the rider rep for the 3 star so that will also take some focus tomorrow.
More to report once I've seen the cross country courses tomorrow. The rain has done the ground good and I've heard reports from others that it is good on the cross country – will let you know tomorrow.
Cheers,
Bill
Posted 5th April