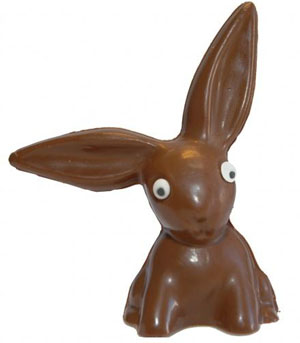 It's been great to get back safely from Burnham Market and have a couple of days to chill at home. This morning the Easter Bunny made his annual visit to Little Charingworth and there was the traditional race around the yard to see how many chocolate eggs the working pupils could find before Josh and Ursula – there was much screaming and laughter and I think all did well as a couple of people, who will remain nameless, later in the day looked a little peaky and when I asked if they were OK discovered it was self inflicted overdose on chocolate!
The weather has been kind to us and we were able to walk off a nice roast lunch with a walk while the kids hacked on their ponies, I route marched Jenny and her mother Bridget up some pretty steep hills which allowed us to really enjoy the views from the glorious area we are lucky to live in.
It was a nice day with no riding for me, ahead of another busy week.
Cheers,
Bill
Posted 8th April