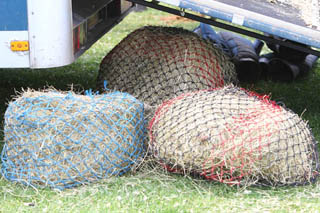 I hate this last week before Badminton, it's always an anxious time for the whole team. However I think we all need to try and take a breath and stay calm and focussed! Coco and Hipp had their last 'big' canter before Badminton today. They will canter on Friday and Monday but these canters will be at a lower intensity and duration.
We have a full final week but at the same time I'm always very conscious of making sure the horses get to their main goals as fresh as possible while well prepared. Always a bit of a balancing act.
This week I will take them for a cross country school and also for some dressage match practice at Hunters, riding through the 4 star dressage test.
So lots to ensure we have every 'i' dotted and 't' crossed. Ironically I'm beginning to think about hoping the rain will stop! Seems an odd thing to be saying given three weeks ago we were all crying out for rain. I hope the rain eases off to ensure (a) Withington can run this coming weekend but (b) as importantly that the ground is as good as it possibly can be at Badminton for all the horses.
Tomorrow we are off to Milton Keynes with some of the younger horses and Issy and Hannah – Hannah is doing her first BE event, which should be a great thing for her, with the mighty Bob.
Will report back tomorrow.
Cheers,
Bill
Posted 23rd April