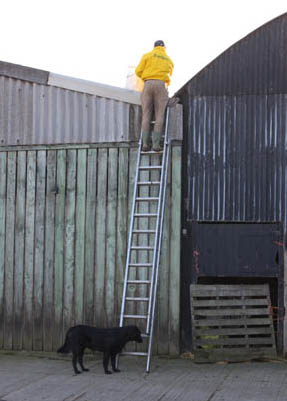 Sadly we learned this morning that Withington is indeed off this weekend. So Jenny, Eleanore and I did some quick reorganising and took a lorry load to the gallops. Hipp and Coco had a stretch and school at home.
I always back off the horses in the last ten days before their competition to ensure they get to the event fresh and not muscle tired. All the science says you don't improve their fitness in the last ten days anyway. So Hipp and Coco will have a day off tomorrow and then Ill school them on Sunday and jump them on Monday to keep things ticking over before we head to Badminton on Wednesday morning.
The rain is also creating chaos with the building work at home, we now are officially living in a sea of mud – no fun for anyone.
I'm just hoping the rain will stop soon although it seems unlikely but there is no point worrying about it as there is little I can do about the weather.
Cheers,
Bill
Posted 27th April