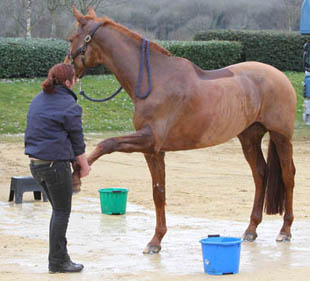 Just done the trot up out here in Saumur and both horses trotted up well. Coco was feeling rather fruity but better that than them feeling flat.
The course is not dissimilar to last year, tough enough with plenty of combinations that will require accurate forward riding. I certainly don't predict it being a dressage competition.
Hipp is up first in the dressage of my two, he does his dressage tomorrow afternoon at around 1500pm and Coco is on Friday afternoon at around 1400pm.
Off to school the horses on the flat.
Cheers,
Bill
Posted 16th May