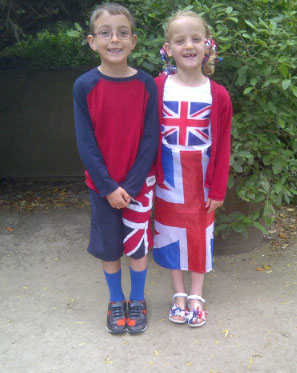 I'm loving being at home this week, especially given the kids have lots going on with the Diamond Jubilee which I must admit has rather passed me by until now.
The kids are getting in to the swing of it and our house is dressed in much bunting which brings a wry smile to my face.
I've also had fun this week working with the young horses and training the girls. As you know the process of training young horses is something I enjoy. We are out this weekend at Ascott Under Wychwood, a local favourite, which should be interesting and enjoyable.
Josh and Urssie also have their annual pony club show so much practicing has taken place for that!
Will keep you updated.
Cheers,
Bill
Posted 31st May