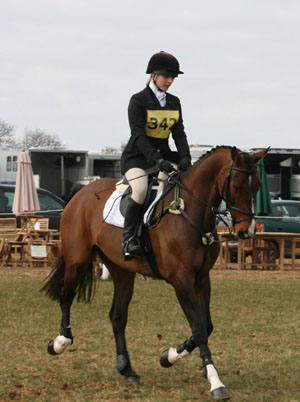 We've recently had on loan a new horse Quick (with the rather unusual competition name Zoriantrek) for the girls to have a play with under my supervision.
Quick is owned by Chloe who sadly doesn't have time right now for two horses so she's kindly loaned Quick to us for the summer. Quick is very handsome and also rather kind – the type any mother would like for their daughter! He has settled in well and is already adored by Hannanh and Becca, well in fact all the girls on the yard – sickening really!
Hannah has already been out for a little show jumping with him at Allenshill. The girls will focus on getting to know him over the next month and then hopefully get out and about with him to do some BE90 and BE100 eventing with him.
Cheers,
Bill
Posted 11th June