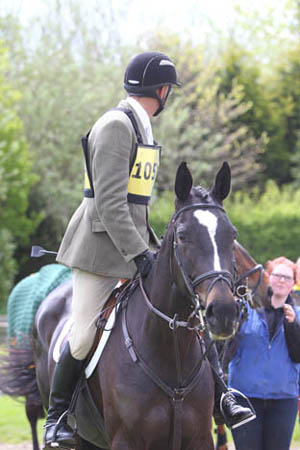 Today I've been at Nutwell Court which actually ran at Bicton Arena. The organisers had done an amazing job to run at all. All of the courses rode big due to the soft ground but were well presented and I was thankful to be able to get the horses out for a run.
I was riding Dotty, Timmy and JJ. JJ jumped a lovely double clear and I was really pleased with how well he coped mentally with the tough questions, particularly on the cross country course. He has plenty of scope and gallop and having previously show jumped mentally copes with it all well.
Dotty was a star as well, she has not been out for a while due to cancellations and I was very pleased with her. She did a better dressage, was unlucky to roll a pole in the show jumping and jumped a lovely clear cross country.
Timmy was having his first novice run and tried hard in the dressage and show jumping. He had one rail in the show jumping but coped well with the bigger fences. Cross country was all a little much for him, he didn't enjoy the ground and he went a bit green on me around the course, stopping out part way around. It is all fixable, he's young and just didn't enjoy the ground today and found the conditions mentally challenging. I will take him cross country schooling to make sure he's not lost any confidence; the weather has not helped as he's not had the consistency of runs I'd have liked for him this spring. He's a nice horse and we will sort it out.
Cheers,
Bill
Posted 2nd July