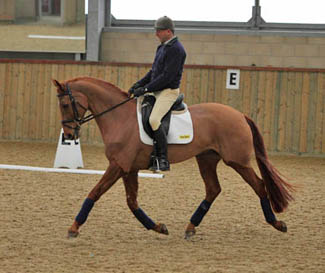 I've just finished a couple of days of dressage training with fellow Australians locally at the Unicorn Trust. As ever I found the lessons with Gareth and Brett extremely helpful. I took Alex, Hipp, Silks, Alfie, Tommy and Womble to the lessons and I found all of the sessions helpful.
I had not taken Alex, Tommy, or Silks before so it was insightful to get alternative views and ways of working with them. With Hipp, Alfie and Womble I, as ever, took lots out of the lessons. Again it reinforced for me that one can never stop learning and it is important to get regular help – something I continue to want to do.
Have quite a few days at home with the sad cancellation of Gatcombe – so it will be good to practice what I've learnt over the course of the last few days.
Cheers,
Bill
Posted 12th July