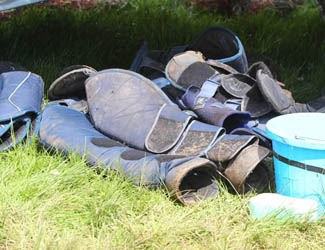 Today I was at Aston with Womble and Alfie doing their dressage for the 8/9Year Old advanced class.
It was Womble's first outing at this level and Alfie is still getting established at advanced level on the flat so I had no illusions of being in the lead after the dressage. Both are lovely horses, jumpers and competitors with talent to go to the top – this is just a staging point on the journey of their education.
Anyway Womble and Alfie both tried hard – Womble found it all a little exciting yet testing to be out – given cancellations this was his first party since Houghton and the same was true for Alfie.
Aston have done a great job to run and I'm hugely grateful for being able to dressage and show jump on a surface.
Back tomorrow for the show jumping and cross country.
Cheers,
Bill
Posted 20th July