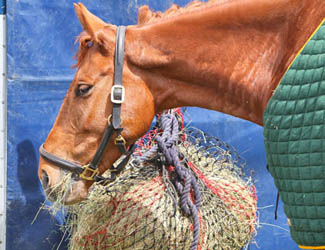 We've had a long but enjoyable day at Aston today as we didn't start to go cross country until after 5.00pm this afternoon! Luckily it was a real Team Levett affair with the kids, Gracey, Jenny and the girls all mucking in with me so it wasn't too much of a hard slog.
I had Timmy, Crunchie and Dotty getting out for a much needed run, Crunchie has not been out for months due to endless cancellations and Dotty and Timmy have had few runs this season which is frustrating for owners. Aston yet again did a marvellous job putting on yet another marathon event with five days of competition. They had gone to the trouble of spiking the ground which was much appreciated as the ground was drying up all the time.
Timmy was the star of the show coming 6th in his section despite me taking it slowly around the cross country given the firmish ground. Dotty did a much better dressage today but rolled a pole show jumping, frustrating as she's a great jumper but the fences were almost too small for her. Crunchie was a little wild in the dressage, hardly surprising given he's still new to eventing and hasn't been out for a while but he jumped a lovely double clear and again showed me he's full of potential – so athletic.
The girls had a good day out with Quick and Bertie although Bertie and Issy had a difference of opinion and picked up a frustrating 20 penalties for her.
This week we are at Shelford Manor on Wednesday and I also have some dressage and show jump lessons planned in with Gareth and Roland and then head to Somerford Park for the weekend.
Cheers,
Bill
Posted 12th August