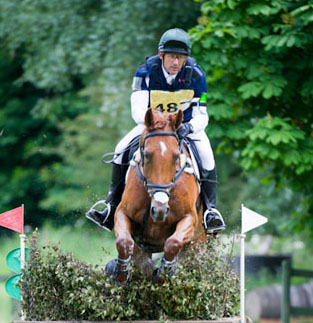 I was back to Somerford again early this morning for Alex to finish his CIC**. He went really well around a track which caused a lot of problems. He jumped a lovely confident double clear, securing his qualification but also stepping up to the plate with ease.
The two star caused a lot of problems, with the corners and related brush combinations both causing a fair number of issues for people – it was a shame there was no alternative at the brushes to help people try and get around. Both of these combinations were tough, even with a confident horse, although I do feel both combinations were a fair test for a two star and as I said yesterday I think the tracks were beautifully built in a great setting.
I was done by mid morning so was able to then spend a little time with Alex's owners before heading home to ride some horses. So all in all a productive day at the office.
Cheers,
Bill
Posted 19th August – Photo Trevor Holt