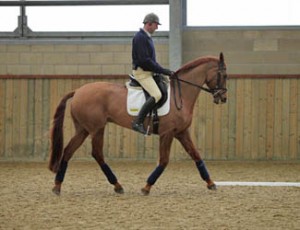 The last two weeks before a big three day event are always nerve racking but the key I think is to stick to your plan, coupled with a big pinch of luck!
I've been working Hipp on the flat, having some help from Gareth Hughes who will warm me up at Burghley and who helps the Australian listed horses. I've also been cross country schooling after taking a long hard look at what I can see of the course on line and in print. With the help of Richard Taylor I jumped some fences which simulated some of the types of combination Hipp and I will face at Burghley. I've also practiced show jumping and jumping some more technical lines and accuracy questions set up on a surface in our school.
In so doing I'm trying to leave no stone unturned and ensure I get Hipp and I to the event in the best possible shape.
Not long to go now, he's had his last canter, will be reshod and checked over once last time by Maggie and Tom on Monday before we head out on Tuesday at lunchtime.
Cheers,
Bill
Posted 23rd August