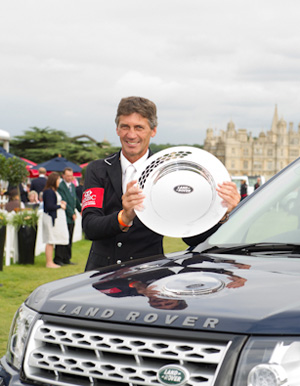 It was a long drive home on Sunday morning from Burghley but my co pilot Josh was a welcome distraction as we travelled home. As far as he was concerned Burghley had been a great success, not too much rain, lots of time to play games with his mate Ben, camping in the tent, not too much washing and plenty of ice creams, oh yes and watching the odd horse or two including daddy.
When I got home as ever the machine that is Team Levett was in full swing with horses to prepare for Blenheim, fences to mend and chores to be done: as long as there is time for a quick wrestle game with the kids and some bike riding around the garden (read muddy building site) all is well with the world.
I was pleased to see Andrew win. He's an outstanding horseman and Avebury has been a consistent campaigner and deserved a big win.
Cheers,
Bill
Posted 3rd September – Photo Trevor Holt