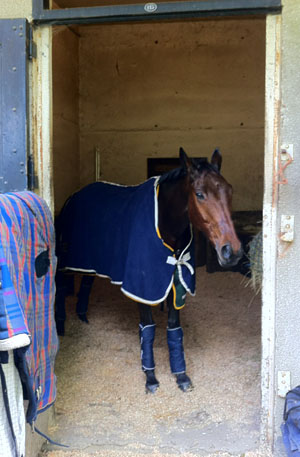 It's been a busy week of riding the horses at home and preparation for Blenheim. I'm not heading there until Thursday as it's only up the road from us, Alfie and Womble are not on until Friday and the trot up isn't until Friday evening so it's been nice to keep the horses in their normal routine at home and for me to be able to spend the time riding at home, teaching the girls and seeing the kids a bit.
I had a couple of useful dressage lessons with Womble and Alfie on Tuesday to get me and them in the groove for Blenheim and they have also had a final canter this week ahead of their main goal this weekend.
I'm looking forward to riding them both at Blenheim as they are both lovely horses.
Cheers,
Bill
Posted 5th September