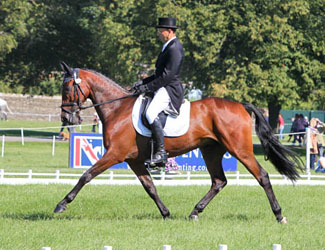 We've had good weather at Blenheim – it's lovely to have some sun although it makes it hot work with the horses, but I'm not complaining.
Both horses went well for where they are at in the dressage and I was very pleased with them. They are improving all the time.
Womble was first on; the trot work was settled and the best it's been but the canter work was more of a struggle as Womble is still not secure in his changes but that will come.
Alfie's trot work was the best he's ever done but he got tired in the canter work and he found that tougher and was a little laboured in this part of the test.
I was really pleased with both of them as they both tried very hard and are improving all the time. Both have ended up mid field on a 52 and 53 for Alfie and Womble respectively.
Tomorrow they show jump, they are both great show jumpers so I'm hoping for a good day.
Cheers,
Bill
Posted 7th September