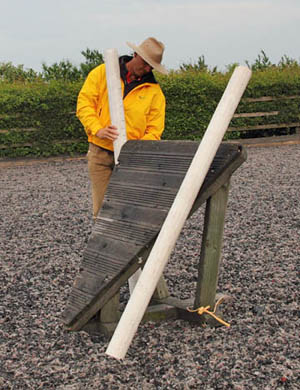 It's been a good week at home for Team Levett; we've been busy working horses and getting organised. Ricky, Alex and Hipp are all still on fitness programmes for their goals of Boekelo, Le Lion and Pau respectively.
Womble and Alfie are now finished for the season in terms of competitive outings although they are staying in work for now doing some additional dressage training.
The younger horses are all out at Kelsall, Dauntsey, Pulborough and Calmsden over the next few weeks so I remain focussed on their training at home.
It feels like the summer is over this week with the mornings being much colder. It's been a difficult year for all involved in eventing and frustratingly it does feel like the season is nearly over before its really begun BUT there is nothing to be done but stay positive and look ahead to some good competition between now and the end of the season.
We are at Kelsall this weekend which is one of my favourite events. It is a lovely course built by David Evans and a great viewing course.
Will report back over the weekend.
Cheers,
Bill
Posted 21st September