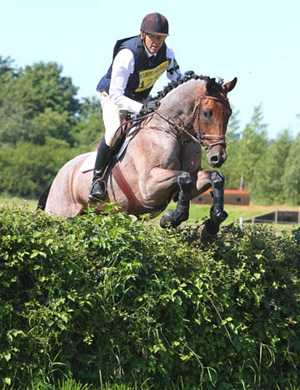 We had a very early start this morning, at 3.00am, to head to a new event for us Pulborough but, thankfully, it was a lovely event and the horses went well! For all it was the last event of their season. Tommy, Silver, JJ and Crunchie were all doing the Novice with Crunchie having his first run at this level.
It threatened rain all day and it did come down but the ground held up really well on the cross country and in the dressage arenas. The show jumping was on a surface and up to height. All of the horses show jumped really well and JJ and Silver were unlucky to have one down each, while the other two jumped clear.
The ground on the cross country was very good most of the way around, but it got a little bit deep over the last couple of fences. It is a fairly flat course with good grass cover and two water jumps but you did not have to jump into water but canter through one complex and jump a house in the middle of it and then the second water complex was an angled house through water to another angled house which caught a few people out. There were also some white rails on four bending strides to a decent triple brush. Overall the course was very good and educational . JJ, Crunchie and Tommy all went clear, and Silver had a run out which was all my fault and she immediately forgave me and jumped it second time – it is an event that I would definitely come back to.
We ended the day with a win for Tommy, second place for JJ and a double clear for Crunchie, gaining his first point at his first novice run so all in all I couldn't be more pleased, other than letting Silver down cross country.
Now for a long drive home and a few horses to ride early tomorrow before an outing to the Lion King in Bristol, a nice treat with the kids before Calmsden on Sunday and then heading out to Boekelo late on Monday night.
Cheers,
Bill
Posted 5th October