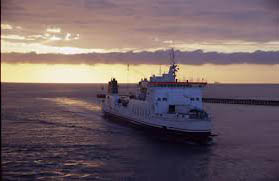 It was an early start this morning to catch the ferry from Portsmouth to Caen in France, we had to change our plans last night due to the rough weather as the captain quite rightly wasn't taking horses on the crossing. By all accounts this was a good move as those that went Dover/Calais said the crossing was pretty choppy.
So we left before sunrise, Issy, Hipp, Alex and I. Our journey was smooth and thankfully uneventful other than rather too much traffic which I hadn't planned on when we arrived in France. However we soon got going and we reached Le Lion in the early evening in time to give the horses a good leg stretch and get them settled for the night.
Will keep you updated over the coming days.
Cheers,
Bill
Posted 16th October