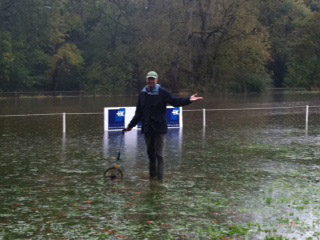 I write this as the rain continues to fall; Le Lion has had so much rain they are left in no position but to cancel. The whole course is flooded, so they made the heart breaking decision at lunchtime today.
I'm gutted for all concerned and am feeling slightly sorry for myself as Alex is more than ready and I was hopeful of a good result. Gutted too for his loyal band of owners. Nothing more to be said.
Tonight I must regroup and plan. I'm on the waiting list for Pau CIC2star for Alex and we'll see what tomorrow brings.
Lots of sad faces here as many sound fit horses, owners ready to watch and event team that have put in a huge effort.
Cheers,
Bill
Posted 19th October