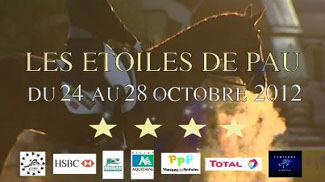 The horses seem very perky after their road trip from Le Lion to Pau – Issy and I took them for a long hack on the race course on Monday which they both seemed to enjoy and it was great to have some warm sunshine on our backs and to escape the constant rain of Le Lion.
The facilities at Pau are great and the organisers have been very welcoming and helpful in accommodating all of the last minute entries from Le Lion and our earlier than planned arrival. Luckily we had packed extra feed and bedding and so we are ok for supplies – although I'm in need of finding a washing machine!
Off to do some domestic duties and cook Issy dinner – more to report on tomorrow.
Cheers,
Bill
Posted 22nd October