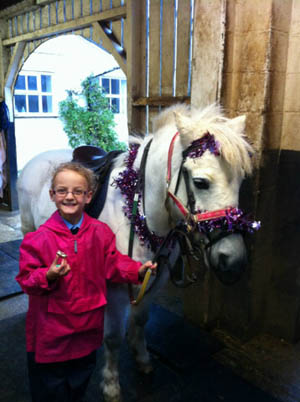 Today has been all things christmas! It started this morning taking Josh and Urssie to a pony club christmas rally. Much fun was had decorating the ponies in tinsel, bless them you could almost here them sigh as the tinsel came out!
The afternoon was all about getting a tree with Josh and then a special family moment decorating it as Urssie played jingle bells on her cornet.
It was then time for the team ice skating outing. Much fun was had by all and no one ended up in A & E which was an achievement! Urssie led the way, showing me up much of the time!
Anyway we're now more or less set for christmas. I'm back in the saddle schooling the horses which is also enjoyable.
Cheers,
Bill
Posted 22nd December