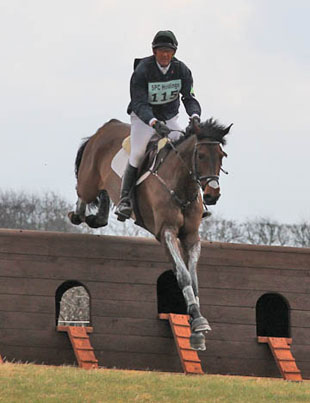 It was a good day at the office today at Burnham, with three ending up in the top 20 in the strong CIC3* class. Alfie was the star performer finishing fourth.
The class was full of many very experience four star horses and yet he held his own with the best of them with a smart dressage test and a great confident double clear. He has a great long stride cross country and always finds this phase easy it feels, but you never really know until you press a horse and he answered every question. Ricky also went well with a secure double clear, he feels very confident now and I was pleased with the way he handled the cross country.
Silks was having his first run at three star level for the best part of 18 months and he handled it like an old pro despite his relative inexperience at this level. He rolled a pole in the show jumping but went very well cross country, sneaking in to the top 20 alongside Ricky and Alfie.
It was not Womble's day and he had a round to forget in the show jumping. We had a miscommunication going in to the treble which ended up with him under powered in the middle of a long one stride distance. I'm annoyed with myself but it was just one of those days. We then had 20 penalties cross country – one of those irritating things at a skinny brush, but he jumped well the next time. I need to revisit his bitting and with that sorted I'm sure all will be in good order, so something to work on ahead of Belton.
I was pleased with the horses this weekend. I felt they have all come on from last season and I felt confident and that they were all mostly with me, and so I'm optimistic for the rest of the season. I'm lucky to have some lovely horses to ride which makes me excited to do what I do – thanks to some great owners.
We will be home late tonight after a long drive, but it will be worth it. Alec and his team produced a great track and I felt the best ground I've ever ridden on at Burnham Market so I was once again very pleased to be riding there.
Cheers,
Bill
Posted 30th March