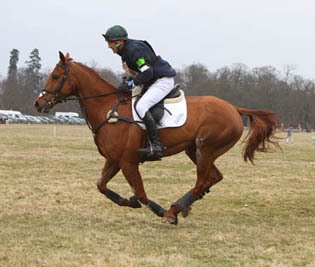 It's been another busy week at Team Levett, with preparations for Spring three day events in full swing. The horses have all come out of Belton well and remain focused on their three day goals of Saumur for Alfie, Ricky and Tommy, and Tattersalls for Silver, Alex, Silks and Womble.
They are stepping up their fitness work to yet another level and continue with their schooling on the flat and jumping. The wind continues to blow but the sun has been out which has been such a welcome relief after the long hard winter. I am even optimistic the grass might begin to grow soon!
This weekend I'm teaching a bit at home and competing the younger horses – Silver, Dotty and Lenny at Solihull on Sunday. Let's hope the sunshine lasts and all the horses go well.
Cheers,
Bill
Posted 19th April