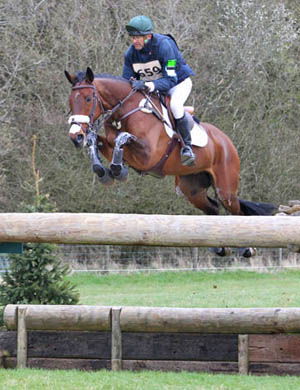 Had a good day at Withington today, both Alfie and Womble came 6th in their Advanced  classes. Womble continues to get better and better in his dressage. I am still having a few biting issues cross country but all I can say is that these runs are helping me come up with the eventual right solution.
The course at Withington was big but rode well as always. The ground held up well for the second day and had a nice cut in it so I was able to move them on up the hill at the back of the course which was a good bit of fitness work for them ahead of their three day runs.
The show jumping was a frustrating day at the office but thankfully didn't cost me a win on either horse. Alfie's rail was totally my fault, the last fence, making up too much ground
on a three stride related line to the last fence. Womble had two fences, oxers behind because I was experimenting still with how to best ride him in this phase, Anyway a good day but still much to do and I am looking forward to the next completion with both horses.
The next event is Moreton Morrell with Silver, Dotty and Lenny and then a weekend of training ahead of the upcoming three day events at Saumur and Tatts.
Cheers,
Bill
Posted 28th April