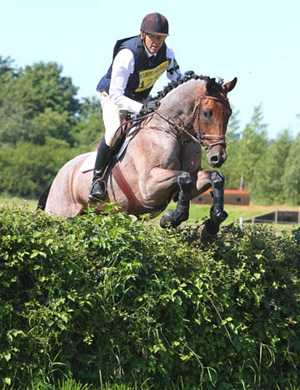 Again Nigel and Anne produced very good ground at Aston Le Walls horse trials. With the recent patch of warm weather they had spiked the course and been watering it for the last week so the ground on the cross country was perfect.
I was riding Tommy and Alfie and both had a good day at the office and a beneficial outing. Tommy did a nice dressage, being in the top few with a 26.8, and then went double clear inside the time, securing him a win.
Alfie was having his last run before Saumur and we had decided to drop him back to intermediate to give him a nice run with no pressure. His dressage was much improved, with his outline and way of going getting better and better. The judge liked what she saw and gave him a score of 19! Which left him well in the lead by 6 points when we left. He produced a nice clear showjumping but I then took the decision to withdraw before cross country, keeping the bigger picture in mind.
So all in all a good day. The cross country course was quite straight forward but, as ever, well built and presented by the Aston team. It was a perfect outing for Tommy pre his trip to Saumur for the CIC**.
I am back tomorrow with Dotty doing the Novice and Silver having her first intermediate run. Off home now to ride.
Cheers,
Bill
Posted 8th May