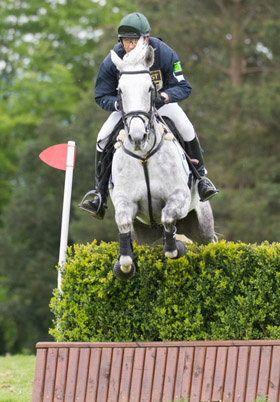 Well today we were back to Rockingham/Brigstock with just one horse, Silver, to do her show jumping and cross country in the CIC1star. She went the best she has gone to date -she is getting quite excited now at the thought of going cross country which is always a good sign. Today I had the brakes I wanted which was very satisfying.
The event had no more rain over night which meant the ground was really good. The cross country was fairly straight forward so the perfect run before Tattersalls where Silver now heads for the CCI1star.
I am now half way home, stuck on the side of the road with a blow out which is very frustrating. The only positive is I'm glad it did not happen half way down in France.
Cheers,
Bill
Posted 18th May – Photo Trevor Holt