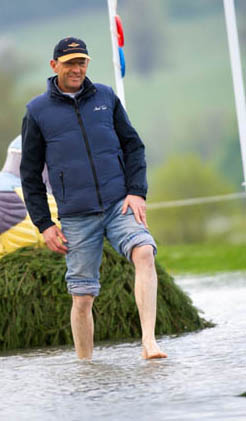 Well the competition has started today and the horses have both passed the first trot up.
The weather has stayed away in Saumur, today just being a little overcast with some light drizzle. Tomorrow afternoon Tommy does his dressage and Alfie is on Friday and is the last to go in the 3 star.
I walked the course for the 3 star today and it seems twisty and big enough. As usual with Saumur I think the time will be hard to get and near the end of the course there are two angled brushes on a bank which seems a very strong fence but all the way around in the 3* there are places you could have trouble. I have not walked the two star properly yet but from what I have seen it looks pretty big.
I hope the rain stays away and if it does I'm sure the ground will remain good.
Cheers
Bill
Posted 23rd May – Photo Trevor Holt