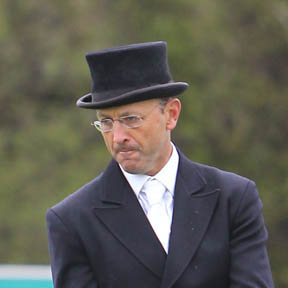 Today saw Tommy do his dressage and he went quite well getting a 48.8 to leave him in fifth place with half the field of approximately 90 horses gone.
There were a few mistakes and he did his thing in the canter, threatening to change and play around, but overall he did as well as he probably could have gone for where he is at experience wise.
The two star cross country is big, especially compared to some of the CIC**s in the UK but l am looking forward to taking Tommy around it. We have not had too much rain since we arrived. The three star today looks a little better and I can see my way around. The horses seem to be coping well with being away.
Cheers,
Bill
Posted 23rd May