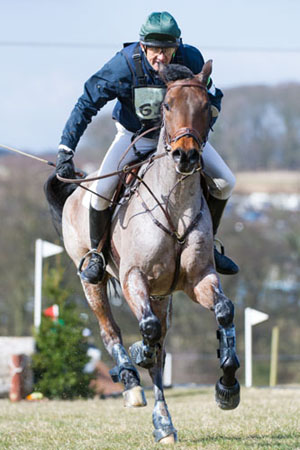 Well what a day! Tommy started precedings with a lovely clear cross country at 11.30 this morning. It was a big ask for him as the two star cross country was very up to height – but came home with just 0.8 of a time.
Alfie then was last of the day. All that waiting around is not something I enjoy but it was actually beneficial to see all the different combinations being ridden. The course was strong but with forward positive riding it worked ok. Fence 14 was a four star question; you jumped over a bank, two very long strides to an angled brush with a big drop behind it, then two long strides to another angled brush – it was quite a punishing fence. Alfie dug deep, answered all the questions and galloped home clear inside the time to leave us in the lead overnight.
Both horses seem to have pulled up well. Let's hope tomorrow goes equally well.
Cheers,
Bill
Posted 25th May – Photo Trevor Holt