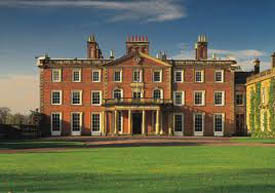 Well we're through the first step at any three day, the trot up. Completely illogical to get anxious about this phase but I always do!
I rode Alex early this morning and he felt very bright in himself and keen to get on with the task at hand. He has had a pick and leg stretch during the day with Cath before the trot up and I will give him another ride late this afternoon. I think our dressage will be tomorrow, Thursday, but we will find out the exact time later today.
Long may the sunshine last and rain stay away please. I've not yet walked the course but will do so and report back on that and Alex's dressage in due course.
Cheers,
Bill
Posted 9th October