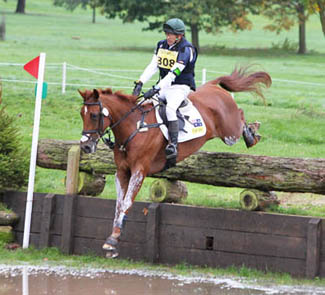 After a long wait at Weston Alex eventually got to go around his two star event, and he went very well across the cross country.
The course seemed fairly straight forward but at the end of the day the time did prove hard to get and influenced the leader board a fair amount. I had two time as I just took a little more time on the corners than normal as I knew it was his last attempt this season to get his two star qualification.
We still have to trot up and show jump but so far so good.
All the way around the Cross Country course he felt good and seemed to have the stamina to go higher up the grades, which is exciting. He's a horse I really enjoy riding and I'm excited about his future.
I am not sure where we are placed as the results are slow to come out but I expect I will be about fourth going in to the show jumping, so everything crossed for tomorrow.
Cheers,
Bill
Posted 12th October