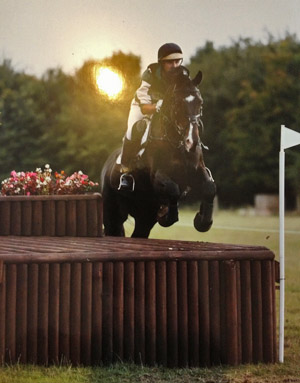 I was really chuffed to receive an email from Will, who bought JJ (Major Diamond Flight) from us last winter. I thought I'd share it:
"Now the season over I just wanted to let you know what an amazing year I have had with JJ. I never believed it would be possible to learn so much in such a short space of time. I set myself very ambitious goals for this season, including competing in the INu21 at Goring Heath and the CCI* at Weston, which I was not sure would be doable, but with a lot of hard work we met every goal with pleasing results.
I just wanted to thank you for selling me such an amazing horse who has been able to teach me so much throughout the year. I hope to progress up and compete in the OIu21 classes next year if all continues going to plan."
I'd like to wish Will every success for next season, and am delighted to know that JJ has such a great home.
Cheers
Bill
Posted 30th October