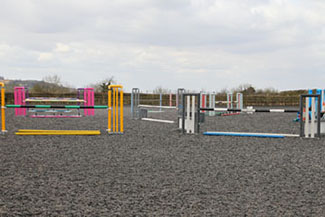 Today the sun has shone and I've been very grateful as I had show jumping lessons with some of the older horses (Alfie, Alex, Womble and Tommy) today with Roland F.
Roland has so much experience and knowledge and is incredibly perceptive about how to help me improve each individual horse's way of going. It was a very helpful afternoon with lots of pointers and things to work on ahead of the coming season.
I'm really grateful to Equestrian Australia for their support in enabling me to have lessons with Roland and also with Gareth. Working with both trainers on my jumping and dressage is hugely beneficial in helping me to strive for better and better work at home which hopefully I will be able to translate in to the competition performances and results!
Cheers,
Bill
Posted 10th February