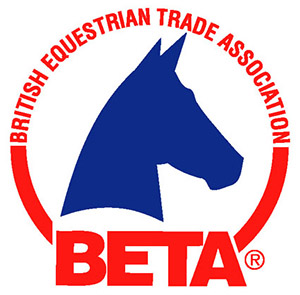 It's been a day of two halves today as I spent the morning at BETA with Ursula, checking out the trade fair and seeing a few of my sponsors and also looking at some of the new products coming to market. I'm lucky that BETA is only 40 minutes up the road for me so I was able to whizz up there for a few hours and still be back for a pretty full on riding session.
Roland, my show jump coach, was with me today and he put me and the horses through my paces – as ever I learnt a lot and he's left me with lots of food for thought and things to work on.
It was a very helpful  day – Alfie was top of the class but none of them disgraced themselves, so a good day.
Cheers,
Bill
Posted 18th February