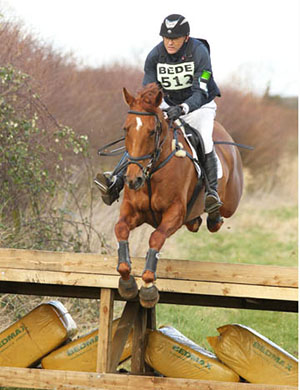 The second of three days done at Oasby. Just Sparkles and Gus to bring up on Sunday.
All the experienced boys had their first run. Alfie and Silks were really good but they only got to do the dressage as the ground wasn't really for them today and we've got an overall game plan to think about.
It started off as a really wet one but fortunately by lunch time it had cleared up. Alex and Womble did all 3 phases, with Womble being equal first with Alfie in the dressage in his section.  I took Womble slowly on purpose so did not run a place. The ground in the show jumping was a bit loose, a bit slippery and deep, so it wasn't an easy course to jump a clear round on.
Alex continued to show that he is growing up and really tried hard and also jumped clear. Cross country he was very good and skipped round slowly again. So all in all a really good day, albeit with the handbrake on.
We have bigger competitions in the coming months so theres no point going out too hard too soon.
Cheers,
Bill
Posted 7th March