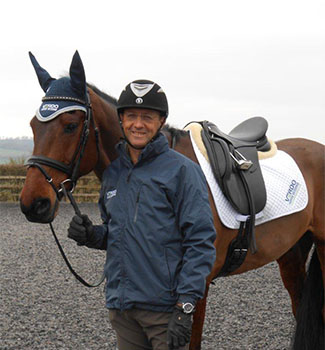 Now don't laugh but I did a low key photo shoot today with Verdo – thankfully Alfie was with me showing off his 'best side' so we 'got through it' without any dramas!
I'm doing a course walk at Badminton for Verdo which I hope will be interesting for people.
Good dressage lessons today with Gareth, with Silks and Alfie. As ever lots to work on and lots of helpful tips and things to keep building my technique and ring craft. I really enjoy my lessons and find them so helpful – and am grateful to Equestrian Australia for their support in allowing me to have them regularly.
I have a quieter few days at home coming up which I'm looking forward to before heading down south to give a clinic on Saturday at Coxleigh Barton and then to Lincoln with Womble, Alex and Silver on Sunday.
Cheers,
Bill
Posted 11th March