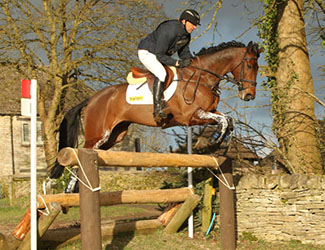 What a cold day at Gatcombe. We left home thinking that the second day would be much finer weather but on arrival we were confronted with a hail storm. The day continued to be a combination of hail, rain, wind and occasional sunshine.
After a pleasing day in the dressage with Alfie and Silks on Saturday it was a nice feeling to give them their first showjump and cross country of the season today. They dutifully did their jobs with two nice double clears. It was never about going quickly so they both had plenty of time penalties but, all in all, I was very pleased.
For the advanced intermediate they shifted the show jumps for us, which certainly helped. So the next run is Belton in a couple of weeks. It all seems to be gathering pace quickly and it won't be long, hopefully, before we're on our way to Badminton.
Cheers
Bill
Posted 23rd March