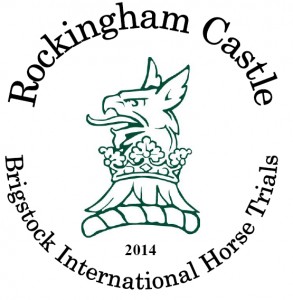 I'm on the way home from Rockingham with Gus, Sparkles and Blue. Blue didn't compete, he just had the trip to get a little experience and take in the atmosphere. Gus did his first Novice today and made a few green mistakes in the show jumping but went well in the dressage and cross country.
Sparkles was doing his second ever novice and  show jumped well, bar one rail when he had a green mistake in the show jumping, but again he went well in the cross country.
Rockingham had a good bit of rain yesterday but the ground was great today. With a few good days ahead the ground should be perfect on Sunday. The novice course at Rockingham is quite strong with a few big ditches and accuracy questions so I was really pleased that the boys went well and took it all on and in their stride. I like Rockingham very much as an event, it is well run and they put in a huge amount of effort with the whole event, well presented with great courses.
Like a lot of novices it's very competitive and you have to go very fast to get the time. Hopefully in time my guys will be ready for that as well but for now it's all about the bigger picture as both are lovely horses I want to produce for the future.
Tomorrow a day at home before back to Rockingham on Sunday.
Cheers
Bill
Posted 2nd May