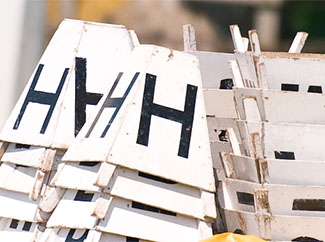 It's been a good week, working the horses at home and training, with dressage lessons, jump schooling, swimming and gallops for the horses. It's nice to not be on the road with competitions all the time and we consciously chose not to go to Houghton so that I could spend more time at home preparing for Tatts next week with Alex and Womble and the horses (Silver, Silks, Dotty, Gus and Sparkles) who head to Bishop Burton on Sunday.
I've had time to reflect and think about the learning points from Badminton and I'm already in the midst of making plans for the remainder of the season with Silks and Alfie in terms of competition and training, and how to tweak things to ensure we continue to improve.
The good news is that both horses have come out of Badminton really well – so although it wasn't the result I was hoping for there is always another day.
The focus for now is to put in solid performances at my one day events and then at the three day events I have ahead of me at Tatts (with Alex) and Lumhuhlen (with Womble) over the next few weeks.
Cheers,
Bill
Posted 23rd May