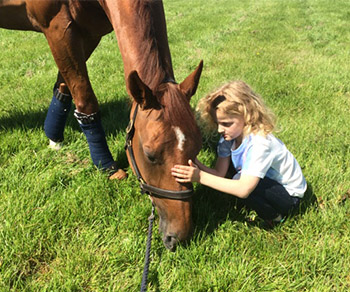 We travelled overnight last night to Ireland – and had a smooth trip with calm seas and the horses travelling well.
After getting ourselves sorted and giving the horses a leg stretch and pick of grass we took them for a nice long hack – the sun has shone today which is much needed as they've had a lot of rain over here and the ground could do with some sunshine and wind to dry it all up a bit.
Anyway it's been a nice day and extra specially nice as we've had Urssie the super trainee groom with us and hopefully our lucky mascot for the week!
More to follow after the briefing and once I've had a chance to look at the courses.
Cheers,
Bill
Posted 27th May