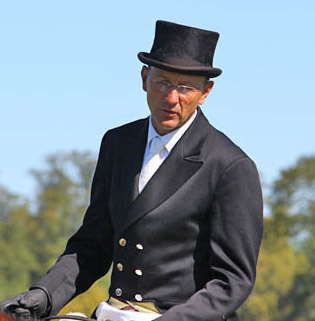 The rain arrived at Tatts today – although in some respects we've escaped lightly as there have not been any dramatic downpours, just a light drizzling with the odd heavier shower for much of the day. I'm hoping that's all we'll get as the ground could do without further rain.
Today has been all about Alex's dressage and then Cuppi with Hayley this afternoon. I was really pleased with Alex – I thought he tried really hard and did a nice test which was mistake free other than one late change. However the judges didn't agree which leaves me rather baffled. I ended up on a 54.8 which I'm really surprised about – I'm usually a pretty good (and balanced) judge of the scores I get with the horses but this is not one I would have predicted. I was hoping for a score in the high 40's, around 47/48, so its very disappointing – although I remain really pleased with how Alex went.
I've just got to put it behind us and move on. It will be fascinating to see what the judges have seen/said in their comments as there was a difference in the scoring.
Anyway – onwards, and this afternoon saw Cuppi strutting his stuff with Hayley and he went really well. He's been a little short of match practice recently as he's been recuperating from his time in quarantine, and he was a very good boy today. He was last to go, with the atmosphere and lots of things to be cheeky with, but he was a cool customer and performed really well. Hayley rode intelligently and did a good job.
I'm off to walk the 2 star and 3 star courses now with Hayley, before dinner and an early night as we both do it all again tomorrow with Piggy and Hayley on in the morning and Womble and me in the afternoon.
Cheers,
Bill
Posted 29th May