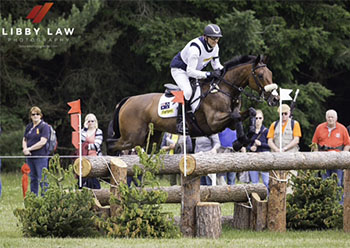 I will keep this brief – I write this blog with a heavy heart.
Today I've personally had a great day – with Womble doing me proud. I had a plan and Womble let me  ride him and execute my plan – we had one 'moment' in the arena where I slightly deviated from the plan, without major incident, but the rest of the course went exactly to plan. I came home clear and inside the time and Womble felt great and finished well.
I couldn't be more proud of Womble. He came to me as a 'quirky project' as a pre novice horse, and I famously remember going cross country schooling with Jenny at Lyneham and it took all my skill (and patience) to stay on and get him over some very, very small fences and in to the water splash – we were there a good couple of hours!!!
However Womble has, over the last few years, learnt to trust me and he loves his job – he is a complex character – thrives on routine, loves the consistency of same people around him and LOVES his polos (catering packs have been purchased since Womble joined the team). He's a tough little big horse, he's got an enormous heart and is a great competitor who loves his job if you keep his trust, which thankfully he's allowed me to do.
More importantly today has also been a tragic day for the sport with the loss of both Ben Winter and Jordan McDonald. Our sport is a tough one and it comes with risk. We all know the risks and yet we do the sport because we love it – my thoughts and prayers go out Ben and Jordan's families. There is nothing more to say – a sad, sad day.
Cheers,
Bill
Posted 14th June – Photo Libby Law