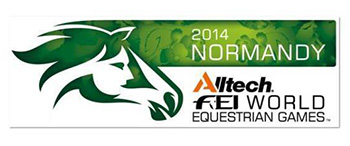 Mid week saw me back on the road for dressage lessons with Gareth and Roland. As ever I took a lot out of the sessions and there are lots of little things to work on so, as ever, the learning process never stops!
The programmes for Alfie and Womble are now detailed through to the World Games to ensure we can plan for them to be in peak condition for the last week in August. There is so much planning to be done and this is where Jenny and I make a good team as we are able to discuss and work through a detailed programme. Equestrian Australia are also involved, with team manager Prue B and Chris W to bounce ideas off. Chris popped in earlier in the week to catch up and chat through the logistics for WEG and discuss my plan.
So now with a plan fully formed it is full steam ahead to execute it.
Alongside the WEG prep the other horses are all coming along nicely with Dotty, Gus and Sparkles all growing up and Silks very much back in the groove. I also have Dylan and Cassie back in work for some schooling to help with their development, so there is lots to keep me busy.
Cheers
Bill
Posted 9th July