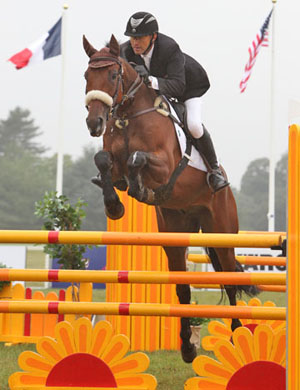 Thanks for all of the messages we've received about Improvise – just to put your minds at rest Improvise is completely fine. He's fighting fit and on great form. He remains in the reserve pool and available for selection for WEG.
I'm very touched that people have in contact, concerned about how Womble is and following in such a supportive way our road to WEG which, god willing, we will make an appearance at at the end of August. It is nice to feel that Team Levett has so much support from people, so thank you.
This week has been more of the same with dressage lessons, show jumping and the ongoing fitness work for those horses aiming for autumn three day events.
I've also been out with the young horses Dylan and Cassie cross country schooling – it is interesting to see how they are developing and maturing. We had fun at Lyneham Heath yesterday, jumping a few little fences and giving them a range of difference experiences and more of a taster of what eventing is about. Ursula was also with us and she provided us all with much entertainment as she bombed around the fields jumping everything in her path – wont be long before she's leaving me for dust I suspect!
Cheers,
Bill
Posted 24th July