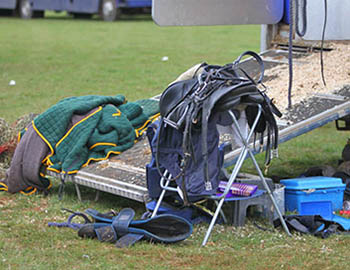 Not quite the fairy tale ending I was hoping for……
I'm heading home early after the last day of Gatcombe. Silks sadly had three down in the showjumping, which was a real shame because he had jumped a nice round until the latter part of the course where he had rails down. I am perplexed as to why – it was just 'one of those rounds' and I will have to put it behind us as he is usually such a good show jumper.
We took the view best not to run him cross country as there was no real value in that. So as I said an early trip home, just enough time to give Alfie a gallop in the cool of the afternoon.
The rain was really helpful this weekend just taking the sting out of the ground. Let's hope Hartpury is the same.
Cheers,
Bill
Posted 3rd August