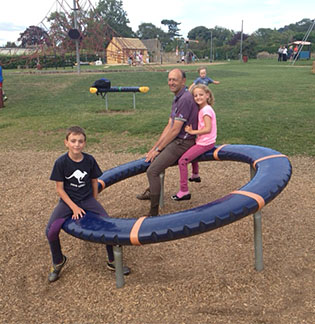 The last few days have been interesting to say the least………!
We had a good day at Homme House on Tuesday and at Aston on Thursday with the younger horses and, alongside this, plans for WEG had been going well with Alfie this week with fitness work and dressage lessons. Also Womble appears to be making a good and swift recovery from our unfortunate dip in the water at Gatcombe near the end of the track last Saturday. So, all in all, the week was ticking along nicely and we were all set to head to Hartpury early Friday morning. However Alfie had other plans.
To cut a very long story short we think Alfie must have been bitten or similar on one of his front legs as he had an acute infection like reaction on one of his front legs for 24 hours which made him sore. However with swift identification by my fantastic team and a rapid response from Spike and Graham Potts we were able to sort it all within 24 hours and he was sound as a pound by Friday afternoon – however by then we had missed our dressage slot at Hartpury.
Clearly Alfie fancied a weekend at home, and on the positive side of things it is nothing serious and he's not missed any fitness work. I'd have liked a run at Hartpury but it is not to be and it's not the end of the world if he doesn't run cross country this weekend. Horses constantly give us the unexpected and the only thing that's for certain is that a plan is never a plan as it is always changing!
So it's a weekend at home for me, with a trip to the gallops for Alfie and Womble and a chance to focus on the kids with their 'mini eventing' competition this weekend.
Next week we have plenty on, with team training at Unicorn and Rectory Farm on the flat and jumping and a trip to Somerford on Friday before heading in to the pre WEG training camp next week at Unicorn. My Aussie team mates arrive this weekend from Australia – and their horses have all already arrived at the end of the week after a long but good trip from Oz.
Cheers,
Bill
Posted 9th August